1. Create your account in 5 minutes👤
If you haven not registered yet to myonly.chat you can do it here:
Our Bot will guide you through the easy process.
2. Upload content in your Telegram premium channel🤳
Get ready to receive your paid members
You can upload:
– Old & new content from other sites and apps
– Videos and pictures from any device that has Telegram installed (PC, phone, tablet)
– Day-to-day content with your phone camera directly in the Telegram channel 
– Voice messages, polls and more, you have absolute freedom!
3. Send your Telegram paid link🔗
IMPORTANT: Make sure you share the right, learn how to get the right link
Start promoting your Telegram paid link everywhere
Telegram is safe to share in your social media and linktree pages, unlike sites like onlyfans and others you will not get banned
Telegram links do not include any explicit visual content, only your subscription options
Some places where you can promote your Telegram links are:

Once your fans pay the subscription you will see the money in your account
You can set your subscriptions rates for 1 month, 3 months, 6 months and 1 year
Keep uploading content to keep your active subscriptions! 📲💸
1. Open your favorite model's paid link
NO REGISTRATION NEEDED!
All you have to do is to open the paid link that your favorite model sends.
The link should look like this:
https://tlgm.chat/allyconnervip 
The Bot will ask you to Subscribe: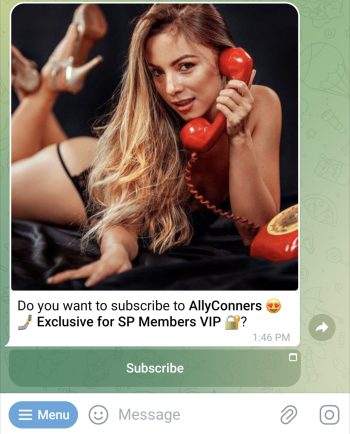 2. Select your subscription and pay
Select your subscription plan and pay in two-clicks (no registration needed)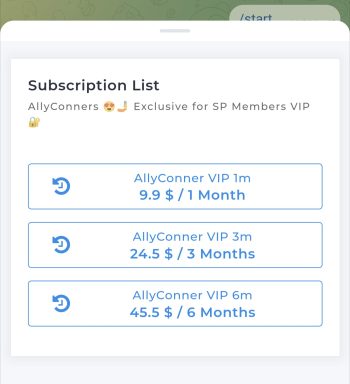 3. Ready! You are in the Premium channel
Now you have access to your favorite's model & creator private channel, enjoy!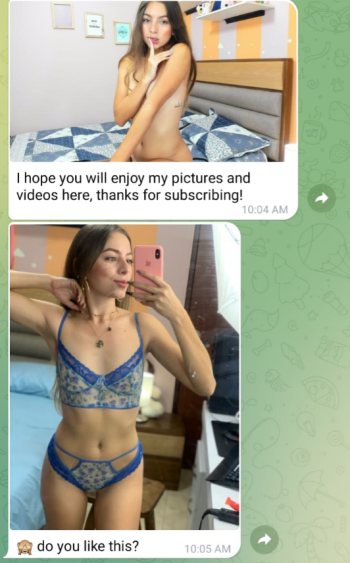 For Onlyfans agencies & studios
If you have an onlyfans agency or a studio and you are interested in opening a Master Account go here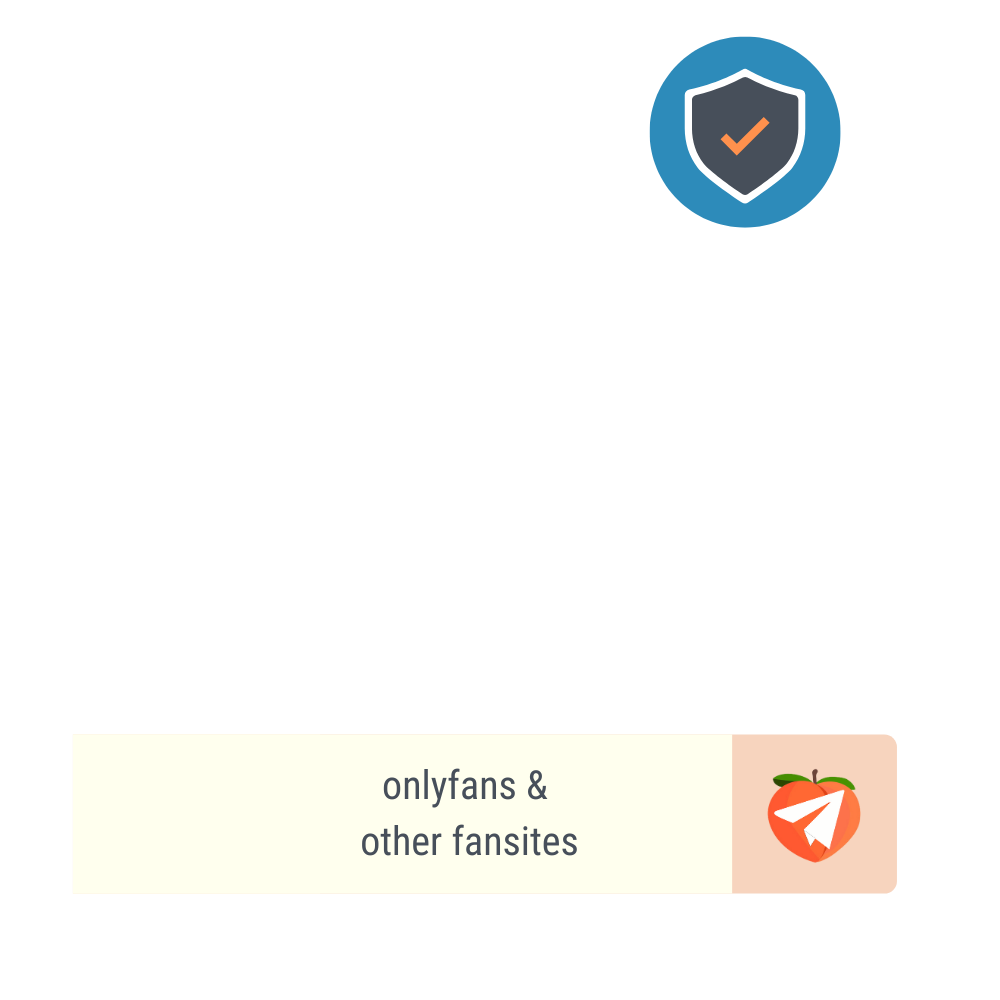 If you have any other questions please contact us: